.
WELCOME BACK!

Birthdsy Parties $195
Ages 2 to 10
Rent your own private 1600 square foot room for 2 hours. Use of bars, beams, parachute, bounce house, limbo stick, skimming wall. Music available and supervised by one of our staff members
Tables, chairs, paper products provided.


New classes in January coming soon

Where training comes first for optimal performance.


Email: Footworksdance@gmail.com
Please email: footworksdance@gmail.com to register.


7 Southerberry Drive Milton VT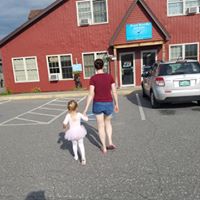 Artistic Director: Donna LaRose
922-7577
Birthday Parties