Camps and Summer Classes
Stay tuned for fall clinics and winter camps.



A great way to try our programs and meet new friends. Last year we had a student from France and another student from Ireland enrolled in our summer programs. Isn't that cool!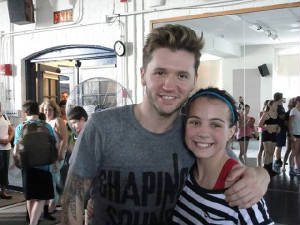 In case you haven't recognized him. This is Travis Wall from So You Think You Can Dance and Shaping Sounds.
Meghan Fondakowsi took a week long convention from him and others. He was her favorite though.
We Are Known for our Specialty Camps

WCAX channel 3's Melissa Sheketoff visiting us at Our Hawaiian Luau Camp


We have so much fun! Don't let the impersonators or the replicators fool you!!!