February Snowman Tumble Camp
April Break Dance Camp
These are through the Town of Milton Recreation Department, please contact them for enrollment.

ALL other Camps listed below are through FootWorks
Camps and classes require a $25.00 deposit.
Please email footworksdance@gmail.com to register
June 24 to June 28
5 Day, all day, week long camp $140.00
7:30 to 4:00. Hours can be extended if needed for only $15.00 more for the week.
Ages 5 to 12
This camp teaches gymnastics and dance with a performance on Friday for the parents. Our theme this year is Mary Poppins! Where the students will enjoy learning routines in Tap, Tumbling, Jazz and Hip Hop to songs from both movies.
There will be games and activities along with crafts that go with our theme. A walking field trip to get ice cream one day and a swimming field trip on another day. Each student will receive a kite and certificate of participation at the close of the week.

July 15, 16, 17 & 18.

Ballet Intensive Ages 10 and up

8:30 to 3:00 $150.00 for the week. Sibling discount is $100.00 for the second child.

Miss Donna teaches this intensive with Guest teachers. This is for the serious ballet/competition student. We will hold a full range of ballet classes along with variations and pointe work ( for those on pointe ) No need to be on pointe. Included in the program will be stretching class, yoga and contemporary dance.


July 8 Monday Ages 5 to 12

Princess Camp

One day all day camp $35 8:30 to 4:00

Tumbling, dance, princess walkway, crafts games, manicures and more



August 5 - 9th

Hawaiian Luau Camp $90.00

Ages 5 to 12 1/2 day camp 9:00 -12:00

Dance and gymnastics with grass skirts and palm trees.

Hawaiian Luau on Friday.

Crafts, games and more.

Students receive grass skirts and leis with a participation certificate at the close of the camp.



August Intensive

August 19 -23

8:30 to 4:00 T,W,Th,

All comp students must attend 3 days.

3 days $125.00 sibling fees for 2 $200.00

4 days $150.00 250.00

5 days $175.00 300.00

More camps to be posted.







Summer Classes 4 weeks beginning July 8 through the week of July 29th $50.00

FootWorks brings back the Summer Starz Program once again

Beginner Stars $50.00, Tumbling, ballet, tap and Jazz
Ages 4 to 8 Tuesdays at 5:00 to 6:15

Intermediate Starz Ages 9 to 12 Tuesday and Wednesdays
ballet/ jazz/ Contemprary / leaps and Turns
6:15 to 7:30 $70.00

Shining Starz Advanced Ages 12 and up
Mondays 5:00 to 6:15 and Wednesdays 5:00 to 6:15
Ballet/ Contemporary/Jazz with Leaps and Turns $70.00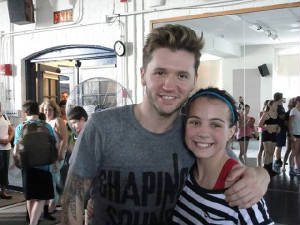 In case you haven't recognized him. This is Travis Wall from So You Think You Can Dance and Shaping Sounds.
Meghan Fondakowsi took a week long convention from him and others. He was her favorite though.