Camps and Summer Classes

A great way to try our programs and meet new friends. Last year we had a student from France and another student from Ireland enrolled in our summer programs. Isn't that cool!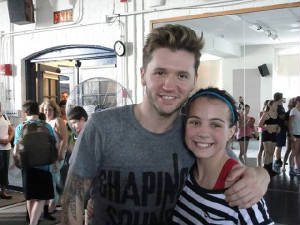 In case you haven't recognized him. This is Travis Wall from So You Think You Can Dance and Shaping Sounds.
Meghan Fondakowsi took a week long convention from him and others. He was her favorite though.
Princess camp one day all day Tuesday July 31st $30.00 for the day. 9:00 to 4:00. Ages 5 to 12.

This camp will include gymnastics, dance Princess runway, manicures and facials. Wear your favorite Princess Dress.



Our Famous and popular Hawaiian Luau Camp

is August 6 through 12th $90.00

Monday - Friday 9 to 12 Ages 5 to 12.

Gymnastics, dance, learn to hula, wear grass skirts and have a Luau on the final day.

+++++++++++++++++++++++++++++++++++++++++++++++++++++

Summer Classes July 9th to August 1.
Our summer Starz program was designed to assist students with areas in dance they wish to work on for the fall season. Flexibility, turns, technique, jumps etc. Including choreography.

Tuesdays

Future Starz- Ballet/Contemporary/Jazz for ages 12 and up 5:00 to 7:00. $65.00

7:00 to 7:30 Students may stay to practice tricks and gymnastics or work on their pointe $70.00

Wednesdays

Beginner Starz Dance and Gymnastics ages 5 to 8,
Dance will be a compilation of Technique, Jazz and Hip Hop. 4:30 to 5:30. $50.00

Intermediate Starz Ballet/Jazz/Gymnastics ages 8 to 12 5:30 to 7:00 $60.00

August Dance Intensives
$125.00 per week
Weeks of August 14,15,16 and 21,22,23
T,W,TH 9:00 to 3:30

This is for anyone who wants to challenge themselves, a must for our advanced and competition level students to attend at least one week.

Intensives with have guest teachers for Jazz, Contemporary and Ballet, a physical trainer for conditioning, stretch, technique and tricks. This is a lot of fun!!!!!!
We Are Known for our Specialty Camps

WCAX channel 3's Melissa Sheketoff visiting us at Our Hawaiian Luau Camp